With a low unemployment rate, low taxes, and easy access to affordable power, doing business in Twin Falls has never been easier — and more and more companies are making that discovery. We're ranked in the top 10 nationally for agriculture production, providing ingredients and a base for businesses like Idaho Milk Products, ConAgra/Lamb Weston, Clif Bar, Glanbia, Amalgamated Sugar, and many more.
But it's not just agriculture that creates business. You'll find manufacturing, transportation, and warehousing companies thriving here. As a hub for Northern Nevada and Southern Idaho, Twin Falls offers easy access to major transportation routes such as Interstate 84 and U.S. Highway 93. Magic Valley Regional Airport serves major centers such as Salt Lake City. And a newly revitalized downtown core offers limitless opportunities to businesses that want to take advantage of the small-town feel of this growing city.
Worried about the workforce? The College of Southern Idaho provides a steady supply of qualified applicants. Offering college courses, workforce training, extended studies, and four-year degrees through Idaho's major universities, and a new Applied Technology and Innovation Center, CSI is a major boon to local employers.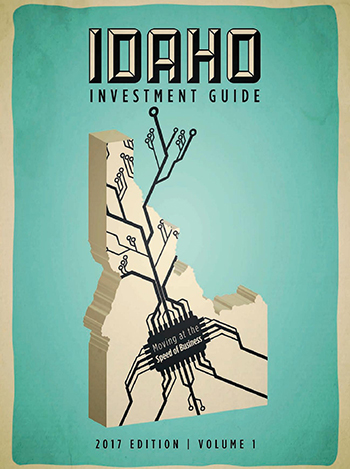 Economic Development Guide

"Moving at the Speed of Business" is the approach that the state of Idaho takes toward facilitating economic development. From the Governor's Office on down, everyone in the state capital is focused on making expansion easy for Idaho business owners.
Looking for guidance on site selection for your business start-up or expansion?
We have a team ready to help. Visit our partners at The City of Twin Falls, Economic Development Department or Southern Idaho Economic Development Organization or Contact Us.