The Twin Falls area has steadily attracted some of the nation's biggest retailers and manufacturers, including Clif Bar, Glanbia, ConAgra Foods, Amalgamated Sugar, and Chobani (which built the largest yogurt plant in the world in Twin Falls). In fact, our area has been named a manufacturing community for "all things food" by the U.S. Department of Commerce.
Why do businesses choose to move here?
Livability. We have big-city conveniences, a small-town feel, and easy access to some of the most spectacular scenery in the state.
Qualified workers. Thanks to the College of Southern Idaho, the Twin Falls area produces many educated workers who hold everything from basic certifications to four-year degrees.
Strategically located. We're the largest metropolitan area in Southern Idaho, serving cities for hundreds of miles — including Northern Nevada — through main routes like Interstate 84 and U.S. Highway 93.
Interested in doing business here? Contact Us.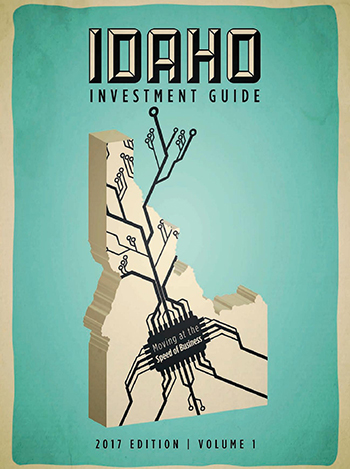 Economic Development Guide
"Moving at the Speed of Business" is the approach that the state of Idaho takes toward facilitating economic development. From the Governor's Office on down, everyone in the state capital is focused on making expansion easy for Idaho business owners.
Looking for guidance on site selection for your business start-up or expansion?
We have a team ready to help. Visit our partners at The City of Twin Falls, Economic Development Department or Southern Idaho Economic Development Organization or Contact Us.